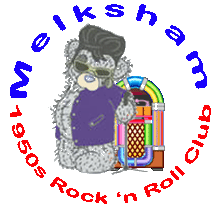 NEXT DANCE PHOTOS 2022 2023 2024 LINKS HISTORY ACCOMMODATION
News and Reviews
(All previous news and reviews on here have been archived and are available on request)
23rd July - What an amazing night we had with Bo Walton & Red Alert. Two fantastic sets and we had a great crowd with gangs from several clubs, including West Wales and Reading and they all enjoyed themselves, In fact we all did, all 150 of us. Bo Duddley kept the whole dance together as he always does. Next month the car park for the new campus will be open so that will make things easier for everyone.
9th July - Sadly I have to announce the passing of Anne Johnstone this morning, she was our raffle lady for many years, who ran the door with her husband John (Richards Mother and Father). Rich and Anne left the club at the end of 2015 but i'm sure many of you will remember them. If you want to go to the service it will be at Forest of Dean Crematorium on Monday 25th July at 12.30pm. Donations can be made in aid of Dementia UK to Ernest Heal & Sons (Funeral Directors), Monmouth. The club will be making a donation.
25th June - We had a good turn out for Shane & The Korrados and Bo Duddley, who seems to have been here for ever, and it was a brilliant night. The band are so tight and Shane's voice just gets better and better. Can't wait to get them back.
23rd May - After three attempts we finally got The Zodiacs to the club and what a terrific band they were. They had great stage presence and had every one up dancing. Bo Duddley did a grand job too.
26th March - Rockin 'Em were terrific and Jason played some great music but sadly, numbers were well down. We need it to pick up but those who were there had a great time. I'm convinced there are too many weekenders and people can't be in two places at once.
26th February - We had an amazing night for our 20th Anniversary. Around 120 of us joined in the fun. The band, Jive Street, were terrific and Bo Duddley stepped in to help out after Cockney Rebel tested positive for Covid. Hopefully we've seen the back of that and we can build the club back up to how it was.
23rd February - Heard from Cockney Rebel that he won't be able to do the dance on Saturday as he's tested positive for Covid. Luckily Bo Duddley was available so he is standing in for the night. It's a shame we have lost the original line up but such is life. We'll still have a great night.
22nd January - We were eager to get back and I was hoping for a good turn out as I realised people were still nervous but, as it happened, we did ok. Haney's Big House were terrific and gave us some R&B and Rock 'n' Roll which had people on the dance floor. Jason worked his socks off too. We could have done with a few more in but it's early days. Onwards and upwards. Sadly, we heard about the passing of Martyn Preece who has been a regular on and off over the years and he was here at the last dance too. RIP Martyn. His funeral is at 11 am on 18th Feb at Waterside Chapel, Westerleigh Crematorium for those that wish to know.
2021
18th December - Well it's been a frustrating few weeks after the emergence of Omicron, or Maronic as I call it, and I wasn't sure if tonight was going to happen but I was praying it would, and it is. However, the venue has asked if you wouldn't mind wearing masks until you are sat down. Obviously, you needn't wear them while you are dancing or doing anything else. As we didn't sell many tickets for the hampers we've decided to put them back in the normal raffle and we'll make a separate donation another time. So if you did buy tickets we'll give you the money back. The Firebirds will be great as will Bo Duddley so let's have an amazing evening. It was too. More people turned up than I thought they would. The Firebirds were great as was Bo Duddley. What an end to the year. Happy Christmas everyone, see you next year.
20th November - I think I spoke too soon last month. We had a good audience but it was a very small one. The band, The Catfish Kings, were great though and Jason kept people dancing. We also started a draw for Christmas Hampers in aid of Julia's House in Devizes. It's a really good cause so I hope we sell more tickets at the next dance. They are £3 each. The Golden Ticket isn't selling as well as normal either as isn't the Maggie's Blue Suede News magazines. It seems to be taking longer to get back to normality than originally though. On 4th December we are taking part in the Christmas Fayre at The Assembly Hall. If you have anything you want to bring down for our Tombola stall we can get in from 10:00am but we have to be set up by 12:45pm.
23rd October - Things are picking up and we had a good crowd for Jon Clare & The Fabulous Dough Boys and Bo Duddley. A few more new faces in too. The band were terrific as usual and the floor was full most of the night. I hope this keeps up into the new year. We had some sad news this month with the passing of Mike Sawyer, who was a friend to many clubs in the area and always had a good time at ours. He will be missed terribly.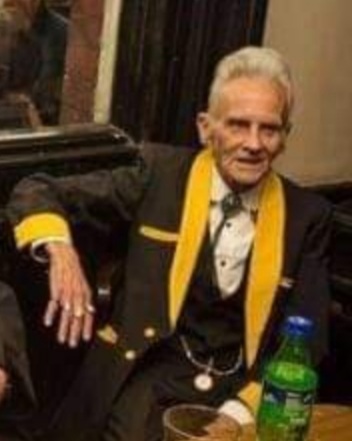 25th September - I was really looking forward to tonight and the band, Johnnie Fox & The Hunters, were great as usual but we didn't get the turn out we needed. However we did get a visit from Bernie Woods so that was a bonus. I felt Johnnie needed his own audience but, sadly, we were clashing with Sand Bay and Taff's Well. Oh well it can't be helped. Jason's Jukebox worked his socks off too though.
21st August - What a great night we had with Mark Keeley's Good Rockin' Tonight and Bo Duddley. Over 100 of us having a great time with everything almost back to normal. Still a few regulars missing but I'm sure they'll come back when they are ready Things can only get better.
24th July - Well we did it. After 16 months of sheer frustration we finally got back on the dance floor. I must admit I was expecting a few more but we did have some new faces which is hopeful. The Unconditionals were brilliant as usual and Jason played some great music too. The next dance will be a kind of anniversary as it will be 20 years since we held a dance in aid of Melksham Carnival with Mark Keeley's Good Rockin' Tonight which encouraged us to start the club the following February.
21st July - Only three days to go and we can start dancing again!!!
28th June - Good news at last. We will be running the next 'dance' and tickets will be on sale from Thursday 1st July via this site, Ticket Source, Melksham Assembly Hall (if there's anyone there) and Melksham Tourist Information Office. Of course you will be able to pay by cash or card on the door.
14th June - Well Boris has spoken so it looks like the 26th is out. I did think about running it with no dancing but thought better of it. So, it's onwards to 24th July then with The Unconditionals. Sorry people.
31st May - We are still waiting for news about the 21st and we won't get that until 14th apparently so, if we are going ahead with the dance on the 26th, I'll start selling tickets on the 15th.
26th May - We are all waiting on news from the Government about 21st June to see if we can all get back to normal. It all hinges on if we are allowed to dance. I now have a card machine for the front desk but tickets will be on sale in advance on Ticket Source and we will take cash on the door as normal. Sadly I have had to increase tickets prices to £12 to cover the additional costs. I wanted to have tickets on sale from 1st June but I don't think we'll know soon enough, unless I open the box office and carry the tickets over to the next dance if I have to cancel. Let's hope we don't have to do that. Keep your fingers crossed for 26th June with The Heartbeats.
13th May - We heard some sad news that Lennie Gale, who was a regular at the club until he moved to Weymouth, has passed on. He was a lovely guy and will be missed as he did come back to see us from time to time.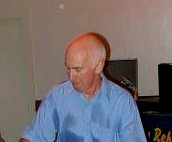 5th March - Another change, the dance on 26th June will now be our old friends The Heartbeats
4th March - I've made the decision to cancel the May dance as we would still have been under the same restrictions we were last December. Hopefully then we can look forward to getting back to normal with The Crawlin' Kingsnakes and Jason's Jukebox on 26th June. The other good news is we have The Firebirds booked for December.
24th February - The latest news from Boris is we may be able to open again from 21st June. That means we will have lost 14 dances, although, I am hoping he might bring that date forward and we'll still get May in but we'll have to wait and see. Rich from Downtown Daddyo's contacted everyone to say the band was no more but we have them booked in for December, so i'm keeping that open for a while to see if he can get anything else sorted. If not i'll offer it to one of the other bands we lost.
15th February - I've had to cancel the March 'dance' as it doesn't look like we are going to be out of this for a while yet. I don't know about April yet but you never know.
23rd January - Well it looks like we'll be in lockdown for a while yet so I've cancelled the February 'dance' and keeping an eye on the March one. It's very sad that we will have lost a whole year but, at least, we had December last year. Many of us will have had our vaccines by March so keep your fingers crossed.
7th January - As you will be aware by now we have cancelled the January dance with The Smokin' Hotshots and it looks likely we might have to cancel the February one too. Let's hope March will see us getting back to normal. The will also be starting work on the Campus at Melksham House very soon which will probably affect the car parking and if we are to continue with limited audiences and selling advanced tickets I might have to reflect the commission charges in the ticket price. I'm hoping to get a card machine so I don't have to take cash on the door and that might help. More information later.
2020
19th December - Well we did it and it was an interesting experience. Bernie Woods & The Forest Fires were terrific as was Bo Duddley and we had some great music even if we couldn't dance although I think some might have cheated but I wasn't looking. All the Teirs changed a few days later so we are now surrounded by Tier 3's while we are still in Tier 2. I have no idea if the next one will go ahead so watch this space.
21st November - Tonight we should have had Glenn Darren & The Krewkats but it wasn't to be and we had a call from Greggi G cancelling next February so I moved The Zodiacs from this year as they are from Oxford and not so far away. We also had the very sad news that Colin Cotterell had passed on. He, with his wife Heather, was one of our devoted supporters and often went to se bands all over the country and report back. We will miss him. I have also been to talk to The Assembly Hall and the 19th is definitely on even though it won't be like any event we've ever had before but at least it'll be an early Christmas present for us all. Tickets will be on sale from this Friday (4th).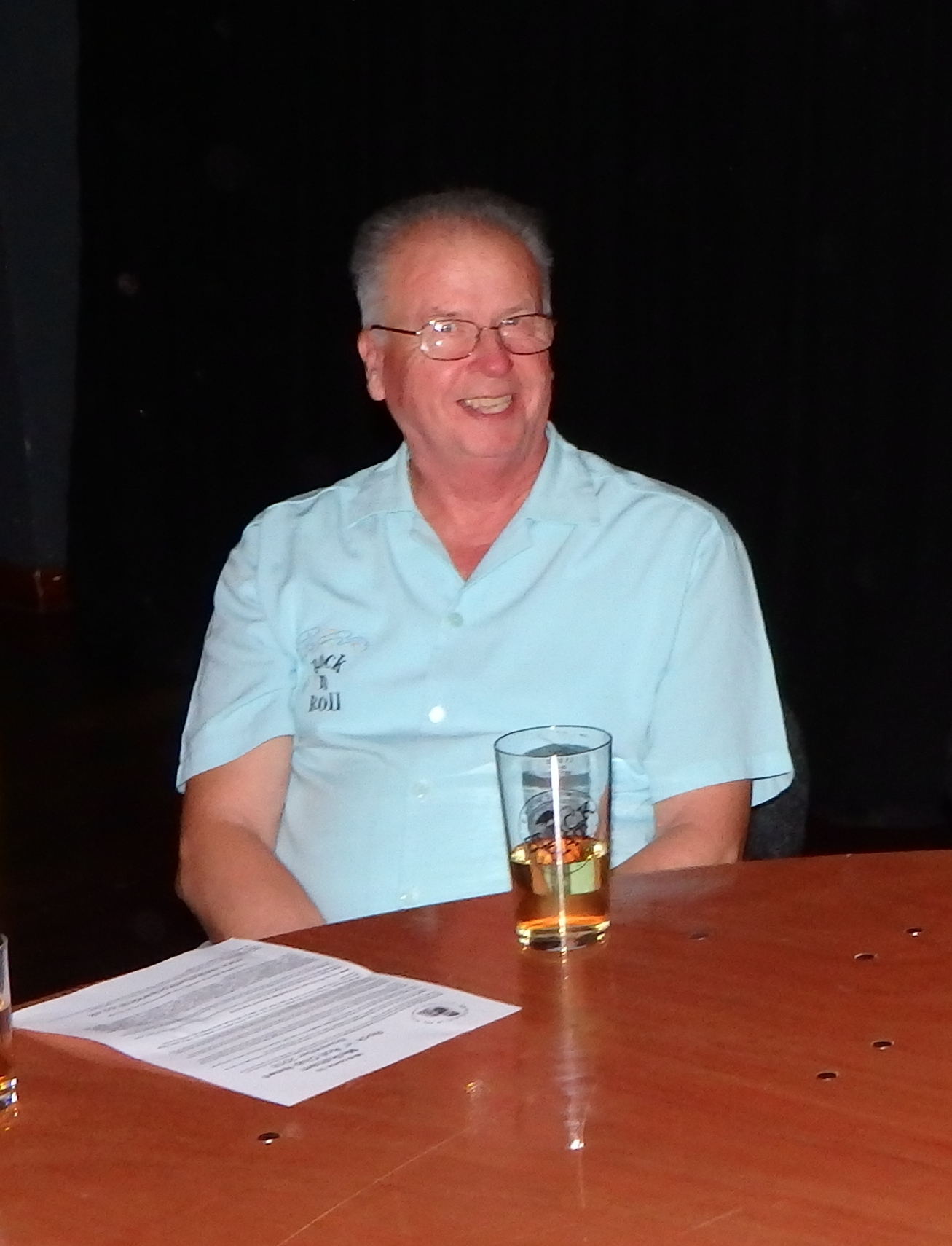 14th October - I'm afriad i've had to cancel The Zodiacs as previously stated and also the November dance with Glenn Darren & The Krewkats however, There is a glimmer of hope as we are hoping to keep the December 19th one with Bernie Woods & The Forest Fires but it's taken some working out. Set tables, Table Service and wearing masks between tables. The biggest thing is no dancing but those rules might change before then and also we might also move to an advance tickets option. All will be revealed very soon but at least we can have a Rock 'n' Roll Christmas
22nd September - Heard some very sad news today that Terry Clemson of The TT's has passed on. He's been to the club several times and was a good friend. He was also a bit of a legend after backing Chuck Berry at Wembley and loaning him his guitar when Chuck's went out of tune. Not many can say they'd played Chuck's Gibson. He also actually knew Gene Vincent and Eddie Cochran and started the brilliant 60's R&B band The Downliners Sect. A true legend and he will be missed.
21st September - Last weekend we should have had Lucas & The Dynamos and it looks likely we'll have to cancel October with The Zodiacs. The Government keeps moving the goalposts and it doesn't help when their advisors keep talking about this going into next year. I sincerely hope not. I think this is going to turn into another Flu virus that we are going to have to live with at some point.
17th July - We still haven't had any positive news about when we can re-open and, as it seems unlikely any day soon, I've made the decision to cancel all the dances up to October which, sadly includes the Lucas & The Dynamos dance in September. I hope you all understand this decision. Once we get the all clear we will be up and running again.
1st May - As you know we have lost two dances already with Rockin' 'em and The Rat Pack and we have had to cancel the next one with Shane & The Korrados on 23rd too. I will be re-scheduling all these bands with dates in 2022. We'll have to wait and see about our June dance with The Strollers. I will be writing a news letter to keep everyone informed.
18th March - we have been informed that the Assembly Hall is closing until 20th April due to the Covid 19 virus. As soon as we know what is going on we'll let you know.
3rd March - some of us attended the funeral of Dave Phipps at Haycombe Cremetorium in Bath. He was one of our regular who succumbed to Cancer. Very sad day indeed.
22nd February - Another great night with a decent crowd and The Roosters were the best i've seen them, especially with Lee on guitar. Jason kept it all going in the gaps. Fantastic night.
25th January - What an amazing night it was. Almost 180 through the door and everyone up for a great time. Bo Walton & Red Alert were fantastic as usual and Bo Duddley was spot on with the music. I will try to get them back as soon as I can.
2019
14th December - Not quite sure why I chose the 14th as we could have had the 21st but never mind we still had a good crowd who were all up for enjoying themselves. Rock Back The Clock and Bo Duddley played some great music and entertained us. Now we are all set for 2020.
7th December - We ran our usual Tombola stall at the Christmas Fayre and raised over £130 for the club thanks to Margaret for helping out and Sam and Sally with their cake stall.
23rd November - What another great night? Everyone was in a happy mood even though it was raining. The Accidents entertained us brilliantly and it's lovely to see a young band coming through. We also had the polo shirts and these are now available for sale. In fact we sold some already.
19th October - Well we had the t-shirts but not the polo shirts. (I do have them now though and they look great.) Anyway it was nice to see Colin Paul & The Persuaders again with a slightly different line up although Chris Evans was back with him after he had previously joined Glenn Darren. Two great sets and a very good turn out too.
1st October - Finally got something organised with the polo shirts and t-shirts. Will hopefully have these for sale at the next dance.
21st September - It was another hot day but I needn't have worried, The Jets pulled in almost 130 people and it was loud and fast just like Rock 'n' Roll should be. They did a great set with no frills. Cockney Rebel did a great couple of sets too with some music you don't get to hear very often.
30th August - We had THE SHOWDOWN: Elvis Vs Jerry organised by Jason and his team. What a great night that was. Around 200 through the door and I got to meet Pete Gill who we will have here in his own right as soon as we can agree a date.
24th August - It was one of the hottest days of the year so we sadly had quite a low turn out which was a shame as Jack & The Real Deals gave us some wonderful Rockabilly. Jason also returned as Duddley had hurt his back.
27th July - Yet another good turn out for this band who had been here been in various other bands over the years, The Smokin' Hotshots put on a great show for us and we all went home happy. Jason added to the mix.
22nd June - We had been waiting for this night all year and top band The Revolutionaires came and conquered. What an amazing band but they aren't cheap but we will try to get them back. Another good turn out. Bo Duddley worked hard too.
25th May - We had a new band to us, Memphis Lee & The Creepers who came well recommended and I can see why as the were superb. Another good turn out too and Bo Duddley kept everything going.
27th April - The Delray Rockets ripped the roof off again and, although we had a few people looking for ear plugs it was a great night with one of our largest audiences we've had for a while. Can you tell they are one of my favourite band's? Jason was on form too again.
23rd March - Another fantastic night with a great audience. Greggi G & His Crazy Gang were on fire as usual and we all had a brilliant evening plus Bo Duddley kept the floor busy.
23rd February - What can I say. We have been spoilt so far this year with some great bands and The Flatcaps were no exception. Jason was on top form too. If the year carries on like this i'll be very happy indeed.
26th January - The year started as expected, with an excellent band. Shane & The Korrados were superb and went down a storm. So much so they have been invited back next year. Bo Duddley played some great music too.
2018
22nd December - What a wonderful end to the year? Downtown Daddyo's were superb and entertained us for two sets which included Richie on top form even though he had a bad knee. Let's hope next year will be equally as good. Bo Duddley was on form too and kept everyone dancing.
24th November - Another great night but this time with The Heartbeats and Jason's Jukebox. We seems to have quite a few new regulars now and it was an excellent turn out, especially as we were up against a special night in Bristol. Let's hope it stays that way.
20th October - Fantastic night with Bo Walton & Red Alert. One of the largest audiences since 2013 and everyone was having a great time. Bo Duddley was on top form too. We also discovered Buicks '56 have split up so we have had to change bands. Luckily we have brought back Colin Paul & The Persuaders who we haven't seen since February 2016 as Colin had a few problems which he has now sorted out.
15th September - What a great night with such a good band, The Strollers. I don't know why we've never had them here before but they will definitely be back. Jason played some great music too.
18th August - All I can say is Bernie Woods & The Forest Fires were great, Bo Duddley was great but where was our usual audience? We had a very poor turn out which hit us financially. Oh well. swings and roundabouts. We'll make it up again.
21st July - What a great night we had for our 200th dance. Everyonne got into the spirit of the evening and most dressed as if they were going to a beach party. We had 114 which was a great crowd. Rockin' The Joint were the perfect band and and our old mate Cockney Rebel did us proud on the decks. He worked out it was probably his 100th gig with the club and I worked out we'd had 100 different bands and 8 other DJ's over the years.
30th June - I was expecting a quiet night and I had made contingency plans but in the end we had 75 in which was better than expected and the band, Eddie Martin & His Rhythm Cruisers, were great too plus Bo Duddley kept it all together. Next month is the one to look forward to though.
19th May - Again we had another great night, this time with The Bobcats who put on a great show for us and Jason's Jukebox kept everything going.
28th April - So far this year we have seen our club grow even more to the point we had 120 people through the door for Jon Clare and The Fabulous dough Boys which is remarkable. They are such a great band and deserved that audience as they played two great sets. Bo Duddley kept the floor full too. I hope we keep this up especially next month.
24th March - Over 90 attended this dance with Glenn Darren & The Krewkats and we always enjoy them at the club as they are great fun and play some good Rock 'n' Roll. Jason's Jukebox provided the bits in between.
24th February - almost 90 in and Rockin Em were superb. Kept the floor filled all night and catered for all tastes. They will be back. Jason Jukebox did brilliantly too and played some great music but a few regulars missing although there were some new faces to make up for it.
27th January - 2018 started well. We had over 100 in to see a fantastic band, The Meekats, and Bo Duddley was in fine form. Let's hope the year carries on like that.
16th December - 2017 finished to the sound of Class Of 58 who were fantastic as usual and we had a great crowd who were up for enjoying themselves and Bo Duddley kept everything flowing. 2018 looks like it's going to be a great year too so please keep supporting us.
18th November - We had a great night with The Kingcats. It's not often we get them here as, to put it simply, they are slightly out of our price range, however it was Roger's birthday and he helped out. It was also nice to see Martin and Tery from West Wales Rock 'n' Roll Club. Bo Duddley was with us too.
21st October - Catfish Kings are a great band who deserve a good audience and, although there weren't so many of us, I think we made them feel welcome and Jason added to the fun by playing some great music.
23rd September - Vintage another new band to our club but it won't be their only visit. What a tremendous three piece they were. Tight sound and tight harmonies and very well rehearsed. Can't wait to see them again. Jason's Jukebox kept everything going and, over all, it was a perfect evening.
19th August - Ronnie & The Reverbs, who were new to our club, did a great job entertaining 92 us with a wide selection of songs and they coped well with the problems we had with the stage lights. Bo Duddley picked up the slack and over all it wasn't a bad night apart from complaints about the beer.
22nd July - The Alleycats performed two great sets and Jason's Jukebox did us proud too. Again we were missing quite a few regulars and especially the Bristol crowd but it is holiday season so I guess we were lucky to get those we did. Paul, the drummer, left his bag of drumsticks behind but I sorted that out with the help of The Post Office!
but it is holi17th June - Rock Back The Clock put on a great show for us as did Jason's Jukebox. It was a very hot night and I wasn't expecting many through the door but we still had 90 which was great. Shame we didn't get the Bristol crowd and there were a few regulars missing but there were also some new faces so all in all it evened itself out.
20th May - We had a great night with The Roosters and Bo Duddley but sadly the numbers were down as the band was playing at the BAWA the very next day. This never used to be a problem but has become one over the past couple of years. However, as Bill was playing elsewhere with The Kingkats, we had our old mate Joe Peden, ex of Colin Paul's band, on guitar and what a brilliant job he did too. It was lovely to see him again. Earlier on in the month Jason's crew took part in the regular May Day celebrations in Trowbridge
29th April - Rockin The Joint came after a 6 year absence. I don't know why because they were brilliant and went down so well i've booked them again next year. If we continue getting audiences of around the 100 mark we'll have a great year. Jason's Jukebox provided the support and Jason never ceases to amaze me. We even had film shows!
21st -23rd April - Went to Paignton for the Yesterday Once More Weekend. I didn't think the atmosphere was the same as previous years and there were certainly not as many people there. There were some great bands on though - Joey & The Jivers, Shayne & The Korrados, PLay It Cool, Rockin' The Joint, The Alligators, Downtown Daddyo's, Jive Street, Pagan, Rockin' 'Em, The Heatbeats, Good Rockin' Tonight and The Kingcats. I enjoyed Rockin Em so booked them for next year and i'm chasing Shayne & The Korradoes.
25th March ...This Little Girl & The Dillicats returned after they went down so well last year and they went down just as well again this year. They gave us a great show and next time we hope to get The Accidents just for a change to liven the club up. Bo Duddley played some great music too and a lot of Chuck Berry after we lost him this week.
25th February ...well we made it to our 15th Birthday which happened to be our 183rd dance and we also had over 100 people through the door too. The Delray Rockets were fantastic and gave the club a well needed kick up the arse and we had our original DJ, Cockney Rebel with us too. There were some faces from that very first dance in 2002 and even Rich, Maria and Anne came back for the evening. It was a very nostalgic evening.
28th January...we had Greggi G & His Crazy Gang with Bo Duddley and we had a fantastic start to the year with around 75 in and we managed to cover everything. Let's hope the year carries on like this and especially with our 15th coming up soon.
21st January...I attended the Rockers Reunion at Reading and wrote a review for MBSN. It was a great night with some great bands. Buy the magazine to read about it!
17th December...we had The Rock-A-Toons at the club with Cockney Rebel and both were on top form. We had a great night with almost 100 punters through the door so again we were able to pay everyone and bank some of the raffle money. What a brilliant end to the year. I also went to see the That'll Be The Day Christmas show at Salisbury City Hall. It's the third time i've seen them now and i've been really impressed every time. Such talent. So have a wonderful Christmas and a healthy New Year. I have to thank Linda for all her publicity and taking over the posters and Jean for supplying most of our raffle prizes. See you all next year!
we h3rd December...we had a stall at the Christmas Fayre and managed to raise £134 which will help us with our next dance. It was a lot of fun and we need to thank everyone who donated things for the stall. Later on Carol and me went to Bristol Hippodrome to see Million Dollar Quartet which was fantastic and Jason Donovan played a great Sam Phillips. All the musicians played the music well although Sun Studio wasn't quite as I remember it. Artistic licence I guess.
26th November...Josie & The Outlaw came to us with Bo Duddley and it was another good night with around 70 in but, as it happens, the band are a rare breed in that they charge a reasonable fee so we were able to cover everything and make some money on the raffle.
22nd October ...we had The TT's featuring Terry Clemson plus Bo Duddley. It was a great night but again the attendance was low and only 58 came through the door so we lost money again. To be honest we can't keep going like this if people aren't going to support us. I hope we can make it to our 15th Anniversary next February.
24th September...and Joey & The Jivers came to the club. They were brilliant as usual we heard a few days before the Rockin' Billy had joined the Police Force (a lifetime ambition) so that had curtailed his DJ activities so he asked Cockney Rebel to take his place. Sadly we clashed with The Sand Bay weekend so only had 65 in the audience. We only needed another15 to cover our costs but it was still a great night. Our dancers had also been out and about at various functions during the month.
20th August...It was Lacock at War weekend and again the dancers were out promoting the club but in the evening we had Bernie Woods & The Forest Fires and Bo Duddley who gave us a brilliant evening of music and entertainment.
13th August ...some of us went to Seend Fete and the usual gang put on a great show as usual.
30th July... We had The Wildkatz at the club. It's been 12 years since they were last here but they were still as mad as ever and Trevor was recovering from pneumonia so it's amazing how he kept going. It was a great night though and I hope we can get them again. Cockney Rebel played a good selection of music too.
25th une ....Jason and his crew were busy with Armed Forces Day in Trowbridge and in the evening we had The Fabulous Dough Boys from Bristol who were absolutely fantastic. Bo Duddley did his usual best too. Numbers were slightly down but not not too bad. Hopefully the next one will pull it back.
9th June...Jason and his team organised a record hop at Bromham Village Hall which was good fun and quite well attended. I loved the film shows so I hope they do it again.
28th May ....We had a great night with The Stingrays and we had over 100 in with loads of new faces who obviously follow the band but hopefully they might be encouraged to come again. Cockney Rebel was our DJ and It's been a while since he was there. He was our regular DJ for many years after we started and he is a great DJ as he plays quite a varied array of music. Jason also gave us some cash from the May Fayre in Trowbridge so we can actually bank. some money for a change.
28th to 29th May....You can come and meet the gang during The Selwood Steam fayre at Southwick while they give a jive demo. It should be great fun so come along!
30th April 2016.....Back at the club we had the amazing Play It Cool with Rockin' Billy. They were such a good band and came all the way from Cornwall too. Only a small turn out but I think everone enjoyed themselves or at least I hope they did. We also had a few newcomers thanks to Jason and Sam's jive lessons and I hope they come back. Don't forget next month it's £10 to get in!
15th to 18th April 2016.....We went to Paignton for the Yesterday Once More weekender at Beverley Park. Another good weekender although you have to find your own food. On the first evening we saw The Firebirds, Joey & The Jivers and The Bobcats. Saturday saw Pagan doing his solo show the Play It Cool followed by The Firebirds backing Colin Paul, The Kingcats and Downtown Daddyo's then on Sunday we had The Fabulous Dough Boys, The Alligators, Bernie Woods & The Forest Fires, The earl Jackson Four followed by Mark Keeley's Good Rockin' Tonight. I'm not sure it was a good idea to do two weekends on the trot as I was knackered but I loved every second. I also did a review for Maggie's Blue Suede News so look out for that.
8th to 11th April 2016.....We went to Folkestone for the Holiday Rock weekender at The Burstin Hotel. I know many say this hotel is dated but I don't have a problem with that and the food is ok seeing as you get fed three times a day. The lifts can be a bit tempramental but hardly a problem. While we were there we saw Bernie Woods and The Forest Fires and The Kingcats on the first evening. On Saturday we saw The Roosters, The Sonny Ray band, Mark Keeley's Good Rockin' Tonight and Si Cranstoun and his band but we also had a special guest on stage with Mark, the legend himself, Johnnie Fox, which was an extraordinary experience. Sunday saw Vintage, who I mentioned earlier, Joey & The Jivers and The Firebirds. I also wrote a review for Maggie's Blue Suede News. It was a really good weekend and good value for money.
2nd April April 2016.....I popped down to Spencer's to see Wee Willy Harris and Stray Dogs. It was a shame Willy used backing tracks as the sound wasn't set up properly and I know he can sing well with a band. Stray Dogs were an adequate band who did what they had to do but I don't think they were as totally together as they could be but I'm sure they'll improve with time.
26th March 2016.....This Little Girl & The Dillicats finally got here after having to cancel a few years ago and I think we were all glad they did because they took the club by storm. What a great band they are and they had the audience eating out of their hands. A very talented family unit who are obviously very close. They will definitely be back. Our old mate Bo Duddley was with us too. I have also decided to increase the cost of entrance on the May dance to £10 as we still aren't getting the numbers we need.
5th March 2016.....decided to go down to Spencer's to see Shazam as I hadn't seen them in a while. They are a very good band but seem to be more settled in the 60's Rock 'n' Roll era which is no problem at all.
27th February 2016.....We had Colin Paul & The Persuaders and Rockin' Billy here. Unfortunately Colin had a bad throat and the band were playing at the Elvis weekend in Brean so the band did a lot of the work but things didn't seem right and we learned a week later that the band had split up which is such a shame as they were such a tight unit.
30th January 2016.....The club year started well with Mark Keeley's Good Rockin' Tonight who are on top form at the moment and Rockin' Billy who played some great music to keep everyone dancing. It was strange without Rich being there although he and Maria did come to say goodbye to Kirsty who has looked after us for several years at the Assembly Hall and now Anne has left the raffle seat Margaret has taken up the challenge with gusto and both her and Pat handle the front desk very well with a welcome smile. Numbers were good but did not quite cover our overheads.
23rd January 2016.....Went to Reading for the Rocker's Reunion which was a great alldayer and I was there to write a review for Maggie's Blue Suede News. There were some great bands; Vintage, Shane & The Karrados, The Rapiers, The Spunyboys, Joe Clay and his band and Crazy Cavan and his Rhythm Rockers. Every one of them was superb and I want to get Vintage to the club. Don't think I could afford The Spunnyboys although I wish I could. If you love the smell of leather it's the place to go. Hopefully I'll get a chance to go again next year!
___________________________________________________________
Contact for more detail:
Geoff: 01225 706463 / 07779330042 / geoff@melkshamrockandroll.co.uk
Venue: 01225 709887
---
"Let's Keep Wiltshire Rocking!!"
---
© Melksham Rock 'n' Roll 2002