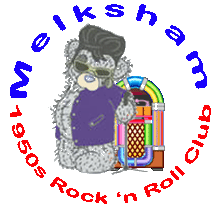 Welcome to the site...
This is very much work in progress so please bear with me.
Use the navigation bar to find what you need.
---
This site is dedicated to the memory of:
Pauline Scott who was our membership secretary from 2002. She lost her fight with cancer in May 2004 - she will always be in our minds.
John Johnstone who was our fantastic doorman, who died unexpectedly from a heart attack inDecember 2007. He will always be in our thoughts as we enter the hall, and may his memory live on with Richard and Anne.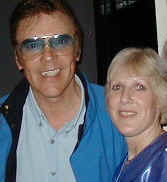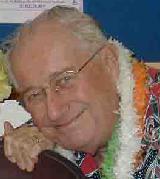 Pauline with Marty Wilde John Johnstone
---
Although we are booked up a fair way in advance - if there are any bands that would like to come and play or, if anyone has a favourite band they would like to see, please contact us.
Clothing and record stalls also welcome!
---
Contacts for more detail::
Geoff: 01225 706463 / +44 7779 330042 / geoff@melkshamrockandroll.co.uk
Venue: 01225 709887
"Let's Keep Wiltshire Rocking!!"
---
© Melksham Rock 'n' Roll, 2002