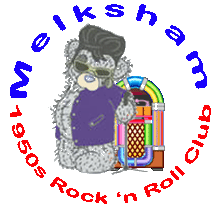 NEXT DANCE NEWS AND REVIEWS PHOTOS 2022 2023 LINKS HISTORY ACCOMMODATION WHERE ARE WE
Dances for 2021
25th September
They were last here in 2003. Why haven't they been back?
Johnnie Fox & The Hunters
+ DJ Jason's Jukebox
23rd October
A return for these piano pumping local guys
Jon Clare & The Fabulous Dough Boys
+ DJ Bo Duddley
20th November
Been here a few times and always play great music
The Catfish Kings
+ DJ Jason's Jukebox
18th December
Rich is still coming but with a different band
and a special one at that
The Firebirds
+DJ Bo Duddley
---
Contacts for more detail::
Geoff: 01225 706463 / 07779 330042 / geoff@melkshamrockandroll.co.uk
Venue: 01225 709887
---
"Let's Keep Wiltshire Rocking!!"
---
© Melksham Rock 'n' Roll, 2002