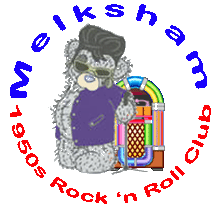 NEXT DANCE NEWS AND REVIEWS LINKS PHOTOS 2019 HISTORY ACCOMMODATION WHERE ARE WE
Dances for 2018
Saturday 21st July
Back by popular demand and our 200th dance!!
We're going to have a crazy beach party theme so dress how you feel fit.
Rockin' The Joint
plus DJ - Cockney Rebel (our original DJ)
Saturday 18th August
Always popular and constantly asked for
Bernie Woods & The Forest Fires
plus Bo Duddley
Saturday 15th September
Another new band to us but very popular on the circuit
The Strollers
plus Jason's Jukebox
Saturday 20th October
We've had repeated requests for this band who are extremely popular
Bo Walton & Red Alert
plus Bo Duddley
Saturday 24th November
Top local band and always well recieved
The Heartbeats
plus Jason's Jukebox
Saturday 22nd December
A great band to party with...
The Downtown Daddyo's
plus Bo Duddley
All dances at Melksham Assembly Hall unless otherwise stated
Contacts for more detail::
Geoff: 01225 706463 / 07779 330042 / geoff@melkshamrockandroll.co.uk
Venue: 01225 709887
---
"Let's Keep Wiltshire Rocking!!"
---
© Melksham Rock 'n' Roll, 2002